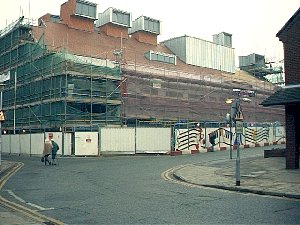 as at .. January 11th, 2003

I don't understand what those big boxes are for on the top, my wife thinks they are Hamster Cages, I think they are like a big pigeon loft ... but too big for pigeons, maybe it is a dragon loft. Look out, the one on the end is open, there may be one about!


Next Picture [ HERE ]



Is this a Dragon Loft?

Quiz: Best answers will be published as they come in, press [ HERE ] to submit your suggestion of what these constructions could be used for.


Best suggestions to date:-

pigeon loft

dragon lair

hamster cage - Mary

intercontinental ballistic missile silos - Peter

air conditioning components for a theatre - Gareth

projector lenses - to put pics of Lichfield's most wanted on a wall - Funster