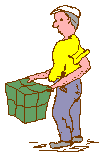 Lichfield Data Base
PASSWORD REQUEST FORM
Please complete the following form, and then press the 'send' button at the bottom. If you make a mistake, press the 'clear' button, and start again. Do not hit the 'Return' key otherwise you will send the form before you have finished.

If this is your first visit, then following pages are available IMMEDIATELY you have sent the form. You will be given a password and then directed to the 'General Hints' index and free entry to this area of our site. Make a note of your password which may then be used the next time you wish to visit.

Don't forget your E-Mail address for reply if you have one. The E-Mail box is mandatory, so if you do not have an E-Mail address, use the default address - no@email - which the program has been trained to accept in this event.
Visit us by E-Mail: tonyc@ldb.co.uk
Lichfield Data Base
119 Beacon Street, Lichfield, Staffs WS13 7BG
England
Tel/Fax: 0044 (0)1543 254494



Last updated: August 4th, 1999.


Published by: Lichfield Data Base